Jeff Jones Accepts New Position as Director of Client Experience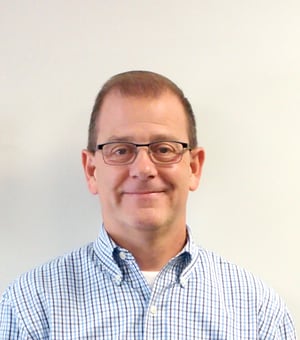 One Source has created a new position - the Director of Client Experience. The vision for this position is to help shape and maintain a unified culture deeply rooted in service, where One Source team members understand and assist in delivering the TotalCheck Experience.

The next step in the process was to identify someone with the knowledge, skills, and abilities to quickly move into this role and help ignite and lead us to the desired direction of greatness. After careful consideration of what is needed and reviewing the untapped potential on our team, One Source is pleased to announce Jeff Jones has accepted this opportunity. Jeff has spent the past 18 months learning about One Source products and taking an active role in shaping the client experience within his sphere of influence.

Victoria Harris, General Manager states, "I am excited for Jeff to help call the team to greatness and lead them to the path that embodies the TotalCheck Experience. Jeff's energy and past experience promises great things to come for our company."

Jeff has over 25 years of experience in business development, marketing and operational roles where he has lead teams in a Director or Vice President capacity. His expert level of client care and his passion for service shows through his every interaction. We are excited to empower Jeff to use his passion for serving clients and wealth of experience to carry out the One Source mission.

"I am truly grateful for this opportunity. For the past 18 months, I've experienced firsthand, One Source's unwavering commitment to providing exceptional products with the best possible service. This role will fully engage my abilities and passion for exceeding our clients' expectations in every experience with the One Source brand," states Jeff Jones, Director of Client Experience.