Amanda Welna promoted to Operations Supervisor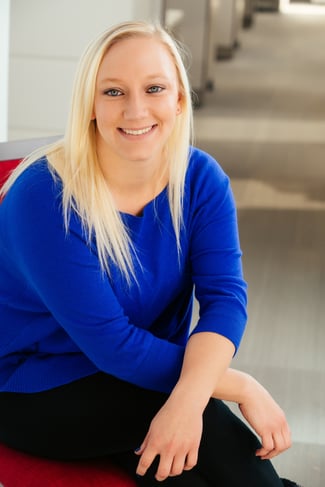 One Source The Background Check Company is proud to announce the promotion of Amanda Welna, to Operations Supervisor.
In her new role, she will be leading the Operations team, by providing consistent feedback, monitoring workloads and coordinating ongoing training and development.
Victoria Harris, our General Manager states:
"Amanda continues to be a strong performer that has a passion for excellence. Her dedication and drive will be a great asset to the Operations team as she continues to coach them to greatness. "
Amanda joined One Source in 2012 as an Operations Specialist. She was promoted to Senior Operations Specialist in 2014. Our Operations Team Member of the Month (TOM) program started the following year. Since then, Amanda has received the TOM award seven times.
At the beginning of 2017 we introduced Team Member of the Quarter (TOQ). Amanda received this award twice. She then went on to receive Team Member of the Year for 2017. From her combined experience, Amanda has been in the supervisory field for eight years.
"I feel extremely grateful for this opportunity. One Source has had so much growth. Being able to watch One Source grow and growing alongside the company is an awesome feeling. I also enjoy being able to watch the Operations Team Members grow. Watching them find their footing and confidence in their work is an amazing thing to experience. Working in the Operations Department is great. You don't see the same thing every day. You may do the same workload every day, but each case and applicant is different. One of my goals I am excited about with my new position, is to be able to step up as a leader and help the Operations Team. This will be done by working through a search/issue hands on together to turn it into a learning experience," states Amanda Welna, Operations Supervisor.