Quick Tip: (Pre) Adverse Action Tools Are Included with Our Reports
Did you know our reports include (Pre) Adverse Action tools? We have great news. They do and have been upgraded for enhanced compliance!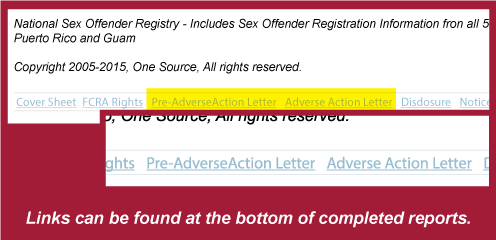 These letters are available for use and are provided in a format to be edited and printed. Next time you review a completed report, check them out.
If you have any questions regarding the changes to the forms, please contact:
Client Relations at cr@onesourcebackground.com or via phone at 1.800.608.3645 (Option 1).
We are available Monday – Friday 8:00 am – 4:30 pm.