Samantha Sims-Bockman Team Member of the Year
OMAHA, Neb., January 13th, 2017 – One Source The Background Check Company is proud to announce they have recently declared Samantha Sims-Bockman Team Member of the Year. This distinct award was presented to Samantha for several notable reasons:
She received 35 client compliments in 2016.
She was awarded Team Member of the Month 5 times last year.
Her work is always high quality.
Throughout the year she has been a highly accountable team member.
Samantha earned a promotion to Senior Operations Specialist on January 1st, 2017.
In her new role, she will be reviewing reports to ensure our quality standards are met and will be answering the team member's questions related to the Operations Department.
Victoria Harris, our General Manager states, "Samantha achieved Team Member of the Year by consistently delivering on the TotalCheck Experience. She always has a smile on her face and is willing to help whenever possible. She is a great asset to our team."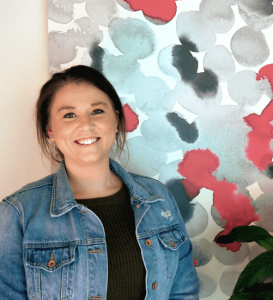 Samantha has been with One Source since 2015 after receiving her Bachelor of Science Degrees in Criminology and Criminal Justice, from the University of Nebraska. Over the last 6 years, from her previous employments to her current position at One Source, Samantha knows the importance of being able to work as a team but also independently. She also recognizes it is important to have good customer service.
"One Source is full of wonderful people, so I was truly honored to have received Team Member of the Year. It's nice being recognized for your hard-work and being able to work for a great company that cares about their employees is even better," states Samantha Sims-Bockman, Senior Operations Specialist.

###
Media Contact:
Christy Gammel
One Source The Background Check Company
402.933.9999 ext. 5900
cgammel@onesourcebackground.com